Updated 17th March 2021: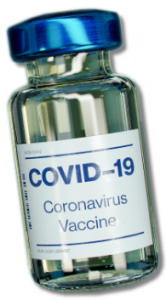 Shore Medical would like to thank you for all your messages regarding the Covid-19 vaccination. We would like to reassure you however that we will contact you when a vaccination is available for you.
We have only just started our vaccination programme, and the number of people we can vaccinate is restricted to the number of vaccinations we receive. Please do not think you or your loved ones have been missed.
We are working hard to increase our clinics and vaccinate as many people as we can in a safe and efficient way.
We are excited to launch an online booking system for covid-19 vaccinations.  We hope that this will enable more patients to receive the vaccination at a time that is convenient to them.
Eligible patients will receive a text message from ShoreGP inviting them to click on a NHS link.  You will then be asked to enter your DOB.  No further personal information is required.
You will then be able to book an appointment at one of our dedicated Covid-19 vaccination clinics that are held at Heatherview Medical Centre.
If there are no appointments available, the clinic has been fully booked.  Do not worry,  you can use the same link more than once and appointments will become available as more clinics are added.
If for whatever reason you cannot use the link, there is no need to contact us at the surgery, we will contact those patients who do not respond to the message.
We will continue to ring those patients who do not have a mobile telephone and cannot receive text messages so please do not contact the surgery this applies to you or your relative.
Please note that vaccinations will only be given to those patients with a booked appointment and are currently only being offered to patients in specific JCVI priority groups details can be found on the gov website here. For safety reasons you must not attend a vaccination clinic without an appointment.
You should NOT attend your appointment if:
You have a high temperature
You have a new continuous cough
You have lost your sense of smell or taste
You are awaiting the result of a covid-19 test
You are currently self isolating
You have had any other vaccination within the last 7 days
In the meantime, all our normal services continue so we ask you not to contact the surgery with vaccination related queries.
Thank you for your understanding
For further information on priority groups please visit this report on gov.uk
Health and Social Care Workers
For those of our patients who are Health and Social Care key workers, you will have received a text from us asking you to complete an online form.
This is to enable Shore Medical to identify and offer health and social care workers a vaccination as soon as our clinics become available.
Scam texts
We are aware that a scam text message claiming to be from the NHS is circulating. This text asks you for your bank details to verify your address
If you receive this SCAM text, please delete immediately
Update 18th January The BIC Covid-19 Vaccination Centre
The BIC has been transformed into a covid-19 vaccination centre! Well done to all those involved in setting this up!
We understand that patients are now being invited to have their vaccination done which is fabulous and should really help in our fight against this virus.
If however you already have an appointment at one of our vaccination clinics being held at Heatherview Medical centre, please do keep it.
All of our clinics are booked according to the number of vaccinations we have available.
Best Wishes
Shore Medical