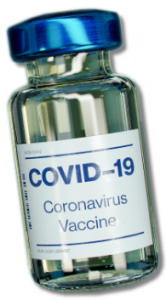 During late September 2021 Shore Medical will hope to start delivering the annual flu vaccination campaign alongside a third dose COVID 19 booster
(depending on availability of stock and eligibility).
Currently the only site locally that we can deliver the COVID vaccination from is Heatherview medical centre and that is unlikely to change due to the conditions the COVID vaccination needs to be stored and administered under, such as accommodating a 15 minute wait period for patients post vaccine. It is looking like we will be able to administer both the COVID booster and the Flu vaccination at Heatherview at the same time in one appointment for you.
To make the most of your visit, both vaccines will be given together, and we will also be undertaking a mini health check by collecting your Blood Pressure, Weight and Pulse measurements.
We understand some patients would like to decline the vaccine or just have one so if you complete the form on this link you can opt in or out.
I would like the Flu vaccine only
I would like the COVID booster only
I want both the Flu vaccine & COVID booster
I would like to decline the Flu & booster vaccines
Initially we will be doing patients who just require the flu only while we wait for decision for clarification from NHS England regarding the COVID booster programme.  This will mean we can the administer both vaccines at the same time, so you only have to attend once.
If you complete the form, we will at least understand which option you would like to take and then call you once we have appointments.
Who will be called for the flu and COVID booster:
Stage 1:
to those aged over 70 years,
those residing in care homes
adults aged 16+ who are immunosuppressed or considered clinically extremely vulnerable
frontline health and social care workers
Stage 2:
Upon completion of stage 1, both vaccines will be offered to:
all adults over 50
those between the ages of 16 and 49 who are in the usual Influenza or COVID risk groups
adult household contacts of immunosuppressed individuals
Please note, there must be a 6-month gap between your 2nd COVID vac & the booster.
Housebound patients
Patients who are housebound or live in a care home will be visited by our team who will administer their vaccines. We will be in contact with those patients directly to arrange a visit. If you receive a letter from us regarding booking an appointment but are housebound, please email vaccinequeries@dorsetgp.nhs.uk
Child Flu immunisation
We are not calling any children at present and will let you know when we start the programme.
School Flu service:  Immunisation will be offered to children of reception and primary school age, and, for the first time this year (2021) to children in Year 7 and above.  This should be provided between October to December.
GP service:  Flu immunisation to all children aged 2 and 3 years old on 31/8/20 and children in at risk groups aged between 6 months and 17 years of age.  Primary school age children with clinical risk factors are not invited initially as vaccination available at school – we can vaccinate if you choose to attend here however we are prioritising invitation of under 4's and 12-17 year olds in high risk groups due to limited vaccine availability.
For more information on Child Flu vaccination see the NHS website and/or the Nasal Flu Vaccine page
We understand this is frustrating, but please do not phone the reception teams, as they do not have any further information.